Tricks- but mostly- Treats at Rhode Island Row!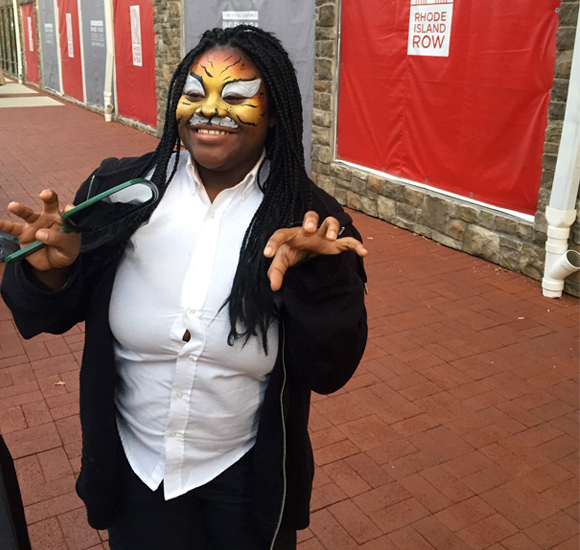 Ghosts, goblins and witches, OH MY! This past Halloween was a spook-tacular affair at Rhode Island Row, as kids and families trick-or-treated their way along Washington Place. It was the place to be for an early start on building a mountain of candy worth bragging about this year. The candy was plentiful; as kids dug their hands into baskets of treats, every sweet from pixie sticks to classic snickers bars would fill their bags. Restaurants and retailers within the property, including Chipotle, Carolina Kitchen, TMobile, Sala Thai, Jersey Mike's and Sprint, hosted deep buckets of candy for kids and their families to claim when they stopped in to show off their costumes.
The Rhode Island Row leasing office hosted the official Trick-or-Treat table where kids in costume could pick up their official RIR Halloween treat bags, big enough to hold candy to last the rest of the year! Kids without costume were not to worry; two professional face painters were on site, transforming any plain face into the character of their dreams. Girls who stepped off the metro in their school uniforms were soon turned into sparkly, fierce tigers, while young boys dressed for dinner with their parents quickly found themselves flying around the property as Spiderman find out here.

Although the evening of trick-or-treating at Rhode Island Row was most likely a warm-up for most kids who visited, they left with lots of Halloween spirit enough sugar to stay awake for nights to come!