Taste What Makes Wah Mee Restaurant a Neighborhood Institution Near Rhode Island Row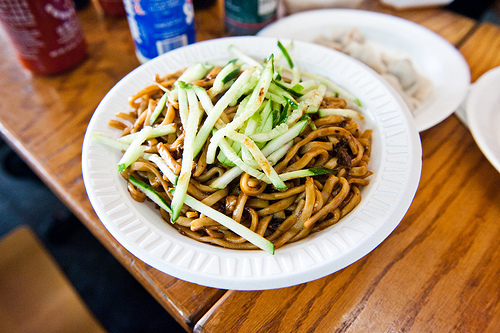 If you walk by Wah Mee Restaurant or glance at the website, you might think that it is just like every other Chinese take-out joint you've ever seen in your life. But don't be fooled by its ordinary appearance—this place is a DC landmark that has been in business for more than 60 years! Even the president has made a trip to Brookland to stop in to Wah Mee, thanks to its reputation for serving scrumptious Chinese-American food, despite the no-frills atmosphere.
Favorites on the budget-friendly menu include old reliables like General Tso's chicken or sweet and sour pork, but for a real treat, regulars suggest you try the house-made Shanghai noodles. There is a small dining room, but if you'd rather eat at home at Rhode Island Row, Wah Mee also does a brisk take-out and delivery business (place your order online for the quickest service).
Wah Mee Restaurant
1604 Rhode Island Ave NE
Washington, DC 20018
(202) 529-3929
www.wahmeenewchina.com/location.aspx