Save Money on Lunchtime Sandwiches at Deli City Restaurant, a Go-To Eatery Near Rhode Island Row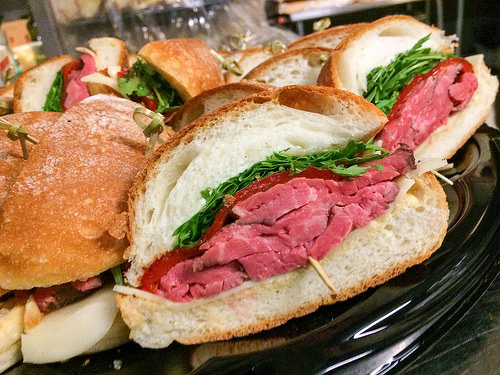 Whoever came up with the phrase "You can't please all of the people all of the time" likely had never heard of Deli City Restaurant in Langdon Park. It seems that no one has a bad word to say about this home-style, no-nonsense restaurant and deli, which makes it a great go-to eatery for Rhode Island Row residents.
There's nothing fancy about the decor or the menu here — Deli City Restaurant is just a good, old fashioned neighborhood eatery that serves up tasty, wholesome food to devoted customers of all ages. Yelp reviewers say that if you're looking for the best corned beef or pastrami sandwich in the city, with meat shaved thin and piled high between slices of freshly baked bread, this place is a must-visit (though when you order, be sure to grab a stack of napkins, because you're going to need them).
Insider tip: Deli City is cash only, so be sure to stop by the ATM before you visit.
Deli City Restaurant
2200 Bladensburg Road Northeast
Washington, DC 20018
(202) 526-1800
www.yelp Find Out More.com/biz/deli-city-restaurant-washington