Burger Lovers at Rhode Island Row Will Find Their Fix at TKO Burger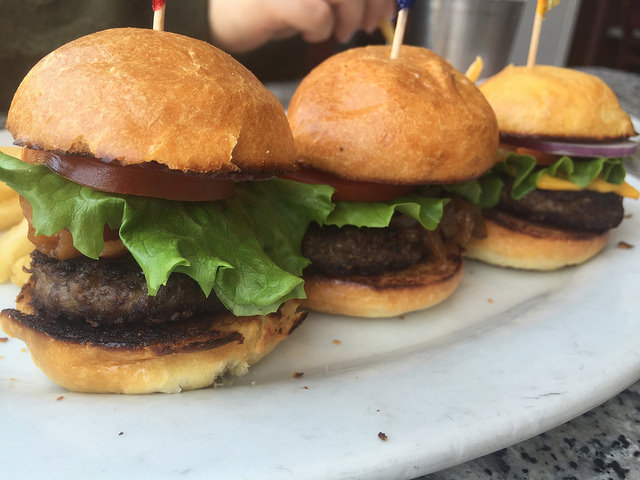 Sometimes you want to sit down for a fancy meal, but other times you just want to enjoy a big, tasty burger and a side of fries. When you're craving the latter, consider heading down to TKO Burger, where you'll find the burgers are all made to order with the highest quality ingredients.
Visit the Brentwood location of this modern chain and you'll find yourself in a sleek, well-designed space that feels like a cross between an industrial loft and grandma's attic filled with nostalgic photos and memorabilia. The menu here is simple: you can choose from about a dozen different specialty burgers and a handful of sides to go along with them. Go for the original TKO burger with all the fixings and add an order of sweet potato fries to make your meal something special, or try the unique fried chicken burger with a side of house-made fries.
TKO Burger
2350 Washington Place Northeast
Washington, DC 20018
(202) 847-3540
ckburger.com
www.yelp.com/biz/tko-burger-washington-2