Lunch Comes a Wood-Fired Oven at Menomale Pizza Napoletana Near Rhode Island Row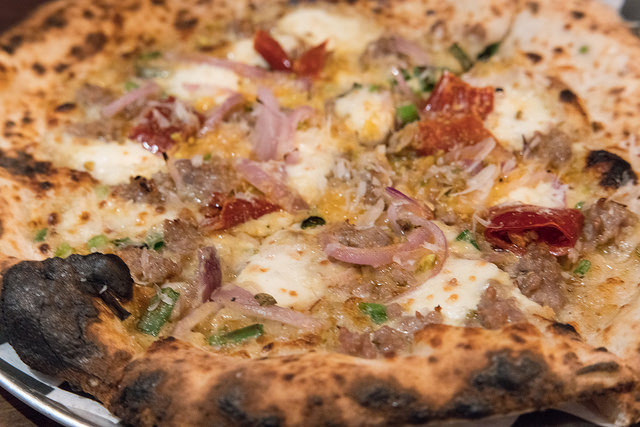 Pizza is prepared at temperatures of more than 800 degrees at DC's Menomale Pizza Napoletana, which bakes all its pies in a massive 6,000-pound, custom-built, wood-fired oven, which produces thin, crispy crusts every time. You probably can't replicate this type of authentic Italian pie in your kitchen at Rhode Island Row, so treat yourself to a slice at this hip, upscale pizzeria.
No matter what type of pizza you prefer, you'll find it at Menomale Pizza Napoletana. Choose a classic margherita pie topped with San Marzano tomatoes, fresh mozzarella, and basil leaves, or go for something unique, like the Capricciosa pizza topped with salami, artichokes, black olives, and a drizzle of imported olive oil. With its comfortable, casual atmosphere and convenient location, this is the perfect spot for lunch or dinner.
Menomale Pizza Napoletana
2711 12th Street Northeast
Washington, DC 20018
(202) 248-3946
www.menomale.us
<img src="http://www best supplements for weight loss.rhodeislandrow.com/wp-content/uploads/2016/03/Citizen_Pie_Cleveland___Americano_87_640.jpg" style="margin: 0px; padding: 0px; height: 200px; width: 300px;" title="Flickr Edsel L" />