MGM Roast Beef: Grab a Sandwich At This Neighborhood Deli Near Rhode Island Row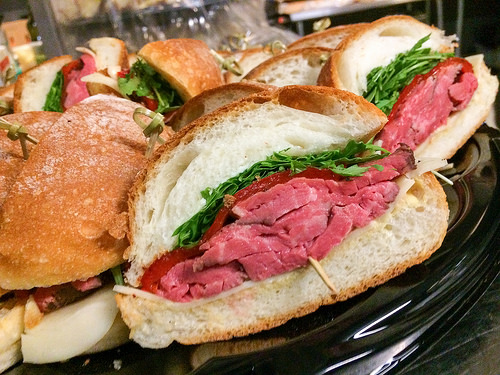 Thin sliced deli meat, smoked to perfection, complemented by your choice of cheeses. Fresh baked bread, piled high with toppings and drizzled with house-made sauces. Feeling hungry yet? There's something irresistible about a great deli sandwich, and that's just what you'll find when you visit MGM Roast Beef.
MGM started as a little hole-in-the-wall lunch counter, but it soon gained renown for its high quality sandwiches and friendly atmosphere. A recent expansion allows MGM Roast Beef to accommodate much larger crowds, and a climate-controlled patio area made room for larger parties. The crowd here is diverse, including area employees on their lunch breaks and DC foodies on the hunt for the DMV's best-loved sandwiches. Yelp reviewers recommend that first timers try the top round or brisket sandwiches customized with your choice of toppings, along with a side of fresh-cut fries.
MGM Roast Beef
905 Brentwood Road Northeast
Washington, DC 20018
(202) 248-0389
www.mgmroastbeef.com
www.yelp.com/biz/mgm-roast-beef-washington