Cool Off in the City This Summer at Mr. Yogato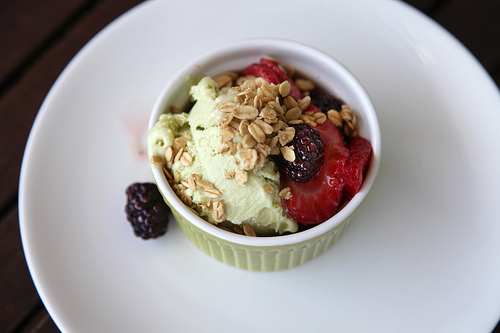 In the heat of the summer in the city, groups of friends and families flock to their favorite local frozen yogurt joints and ice cream parlors. For residents of Washington, D.C. one such establishment is the renowned Mr. Yogato, which features always fresh and tasty frozen yogurt and ice cream.
Mr. Yogato offers 18 delicious frozen yogurt flavors, from the basics to more rare flavors like pear-cinnamon, spiced chai, and even a mystery flavor that changes from day to day. The shop also offers over 40 different toppings for your frozen yogurt, including sprinkles, maple syrup, peanut butter cups, and various types of fresh fruit. Beyond their frozen yogurt, they also serve Ghirardelli hot chocolate and other refreshing beverages that are perfect for those looking for something to sip instead of something sweet.
Mr. Yogato is open every day of the week, so whenever you're craving a sweet treat, this ice cream parlor is there to help.
Mr. Yogato
1515 17th Street Northwest
Washington, DC 20036
(202) 629-3531