Modern Takes on Comfort Food Fare are Served at Fare Well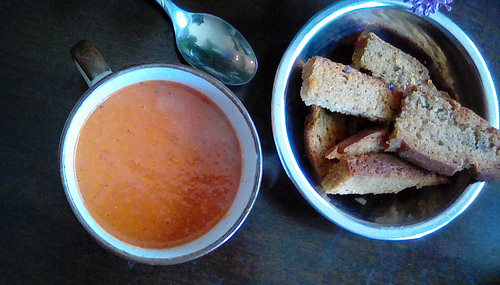 Ask any of the regulars at Fare Well, and you're likely to hear that this DC restaurant offers a truly unique dining experience. It's a casual joint that combines an old-fashioned diner ambiance with a sleek, modern aesthetic. For example, slide into one of the filigreed wrought-iron chairs at the softly glowing bar and order yourself a slice of pie from the gleaming (and rotating) glass display case. Or, choose a seat at one of the industrial bent-steel tables and choose one of the menu's many comfort-food options: veggie pot pies, cheddar-stuffed pierogi, and creamy tomato soup are a few of the most popular items.
The kitchen at Fare Well is focused on creating hand-made breads, pastries, and desserts, and pairing them with all-veggie main dishes that evoke the kind of meals your grandmother might have made — except a bit healthier and more environmentally sustainable, thanks to the hard work of a staff devoted to serving free-range, organic fare.