Find All Your New York Deli Favorites at On Rye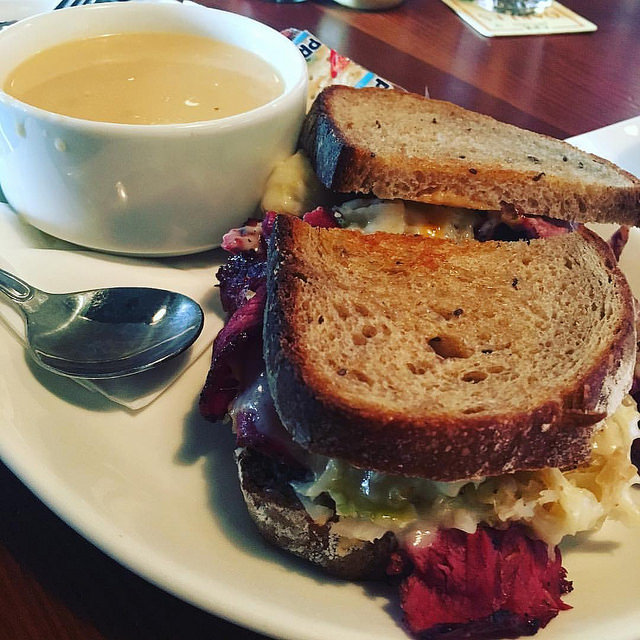 Traditional Jewish deli sandwiches served in a modern shop off North H Street has latke and rye lovers making the walk through Chinatown to visit its newest edition, On Rye. This fast casual deli-inspired shop aims to get millennials in the door to ensure this dining style remains a part of America's food culture.
White tiled walls and pick-up counter pair with black trim and barstools create a modern atmosphere welcoming on even the dreariest day. Although On Rye just opened, its authenticity can be seen in its handwritten menu, which nods to the traditions of yesterday's Jewish delis. Known for a great pastrami reuben and fantastic crispy cauliflower, On Rye even offers a multitude of vegetarian options, ensuring your whole party plenty of meal choices. The flavorful marble rye and hot matzo ball soup also keep patrons coming back for more.
On Rye is open from 11 a.m. to 10 p.m. Monday through Saturday, and until 3 p.m. Sundays.