Watch All of the Biggest Soccer Games While Noshing on Nachos at Dock FC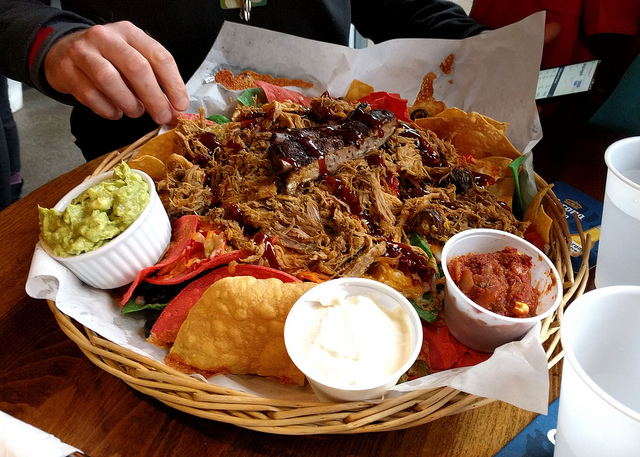 Do you love soccer, great food, flowing drinks and a great atmosphere for kicking back with friends? Then you need to check out the newest sports bar, Dock FC. The FC stands for Football Club, and that is what you'll find on the giant TVs that surround the entire bar and restaurant. Catch all the national and international soccer games here with like-minded fans, or just come to check out the expansive bar, great food options and the ultra-hip, industrial décor.
The food menu at Dock FC is provided from next door's La Puerta Verde, so you can get restaurant-quality Mexican food to enjoy with a cold pint. Share an order of nachos or the grilled avocado guacamole for knock-you-off-your-bar-stool flavor. Or, feast on a plate of tacos loaded with chorizo, carne asada or one of the vegetarian options. Dock FC is a truly unique gem in the neighborhood that is attracting both soccer fanatics and those just looking for a cool sports bar to hang at.