Watch Soccer Matches While Munching on Hot Wings at Dock FC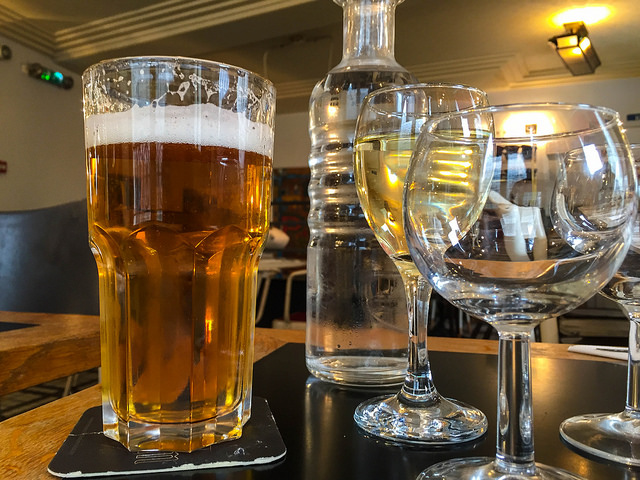 Dock FC is a soccer-themed pub located in the heart of Ivy City that specializes in Mexican cuisine and sports from all around the world. With multiple televisions and screens, you can catch all of your favorite sports teams when they face off against their rivals.
Dock FC's menu consists of things like tacos, Cholula Chicken Wings, and fresh guacamole. Try the popular Chicken Tinga Tacos, which come with tomato and chipotle braised chicken topped with onion and cilantro in their house-made corn tortillas. At the bar, Dock FC also serve specialty cocktails, beer, and wine.
Located on the historic original loading dock of the Hecht Warehouse, Dock FC has an industrial vibe accented by 16-foot ceilings, roll-up garage doors, and decorative black and white tiling. With the tall ceilings comes plenty of space for mounted HD projectors, as well as televisions sitting closer to table level. Enjoy flavorful eats and sports games from all across the globe at this new restaurant and bar!