Build Your Own Ethiopian Lunch at Gorsha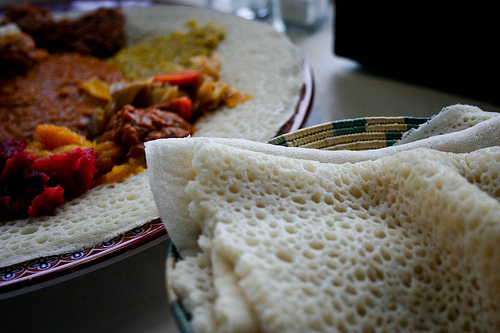 Gorsha is a brand new Ethiopian recipe that gives you a chance to try Ethiopian cuisine on Fifth Street Northeast. This fast-casual restaurant serves up accessible takes on classic Ethiopian flavors in a way that's perfect for a quick lunch or dinner that will really stick with you.
The build-your-own bowl option at Gorsha is where diners can get playful with the menu and create a dish that suits their specific tastes. Start with the size of your bowl, then choose between a base of turmeric rice, baby kale, or torn injera, which is a type of flatbread. Then choose your meats — lamb, chicken, and yellowfin tuna are your options here. Select veggies like split peas, lentils, potatoes, and even mushroom hash, then top it all off with an unlimited number of toppings. With items like pickled shallots, marinated tomatoes, and toasted chickpea sauce, the possibilities are endless, and make this an eatery worth visiting time and again.