Don't Miss Happy Hour Yoga at Past Tense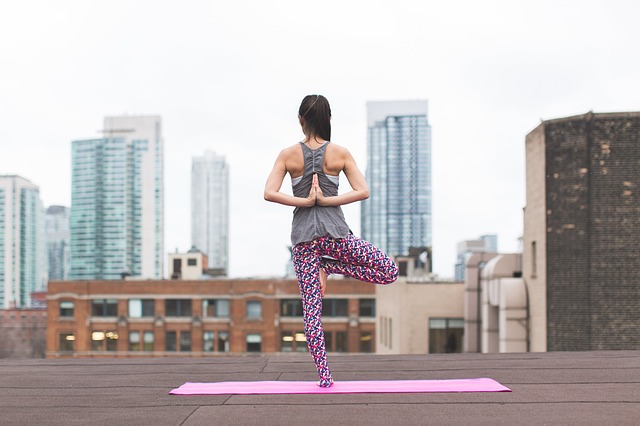 Past Tense allows yogis to squeeze in practice over their lunch break. The 60-minute lunch hour class packs in a full yoga practice, refreshing practitioners and helping them avoid the afternoon slump. You can also swap out your usual happy hour outing for a Friday evening practice at Past Tense. Happy hour yoga kicks off at 6:30 p.m., an up-tempo class designed to challenge intermediate yogis.
If you're new to yoga and looking for a slower paced class, opt for beginner yoga. This session is geared toward those who've never taken a class before or who've been out of practice for a while. The instructor shows you all of the basic moves of Vinyasa yoga and how to link them with your breath. After you master the basics, try a Vinyasa flow class. There are two levels, 1.5 and 2. Newer yogis should stick to 1.5, while more advanced practitioners can challenge themselves at the level 2 class.