Have a Handheld Lunch at Amsterdam Falafelshop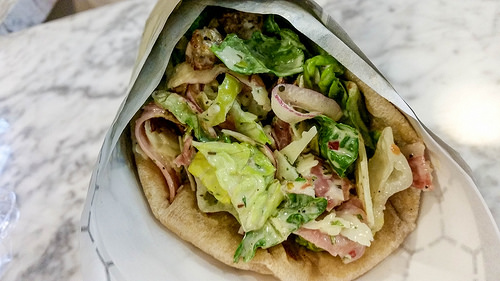 Amsterdam Falafelshop brings the exciting flavors of the Middle East and Europe to the DC area. Perfect for vegetarians, vegans, and gluten-free diners, this comfortable restaurant features a fully-stocked falafel bar, complete with a plethora of tasty toppings and sauces. The falafel is served either on a sandwich of pita bread or in a bowl, and every order comes complete with twice-fried Dutch-style fries and a brownie. From beets and jalapeños to hummus and tahini, the topping combination options are endless. A word of advice from the experience falafel eaters, however — don't get too carried away with the toppings, because piling them on too high can result in a messy eating experience!
For those enjoying a night on the town, Amsterdam Falafelshop is open until 2:30 a.m., making it a perfect destination for those late night hunger pangs. Catering is also offered, which is great for office events and parties.