Enjoy Authentic South American Fare at Huacatay Peruvian Chicken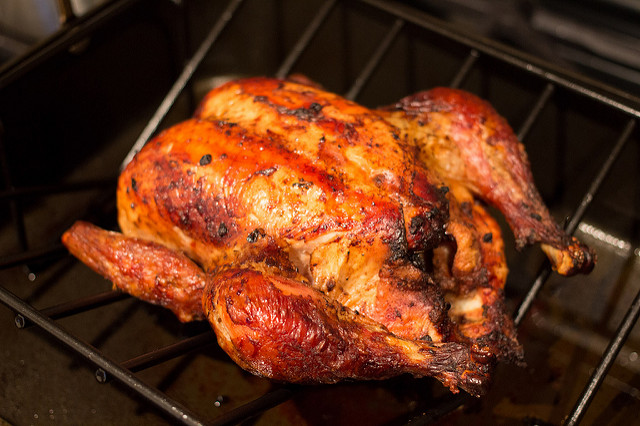 Avocado stuffed with chicken salad. Slices of fried hot dog and fries with dipping sauces. Potatoes smothered in a fiery yellow sauce and tossed over lettuce leaves. These are just a few of the traditional South American specialties that tantalize taste buds at Huacatay Peruvian Chicken.
As the eatery's name indicates, however, these dishes aren't the main event. That honor goes to the char-broiled chicken, which slowly cooks to juicy and tender over smoldering pieces of charcoal. It's a traditional approach to preparation imported from Peru, and it results in flavorful birds. You can order an entire chicken, half a chicken, or a quarter-chicken. Then choose your sauces—pink, yellow, green, or white—and a handful of sides such as quinoa salad, fried yucca, fried plantains, green beans, or sweet potato fries.