You'll Have to Get Up Early for the Doughnuts at Bold Bite Market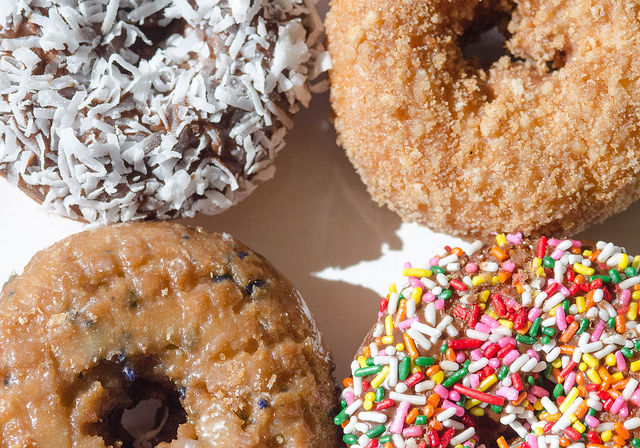 If you want to grab a doughnut at Bold Bite Market, you'd better get there before the lunch rush. The eatery tends to sell out of its scratch-made doughnuts by the time the afternoon rolls around. The good news? You can always enjoy one of Bold Bite's other breakfast eats, like an egg-and-cheese bagel sandwich or a stack of Bacon Monster pancakes with a cup of coffee.
When lunchtime arrives, Bold Bite Market switches gears to offer salads and sandwiches. Try the quinoa date salad, flecked with almonds, carrots, shaved parmesan, and cinnamon, or dig into the Latin salad, a medley of roasted corn and other veggies, chimichurri and queso blanco, and tortilla strips and a house-made cilantro-lime dressing. Sink your teeth into a burger topped with lettuce, tomato, onion, and crunchy potato sticks or devour a classic BLT—plus aioli and a fried egg.