The Pub and The People: Late-Night Cocktails and Kolaches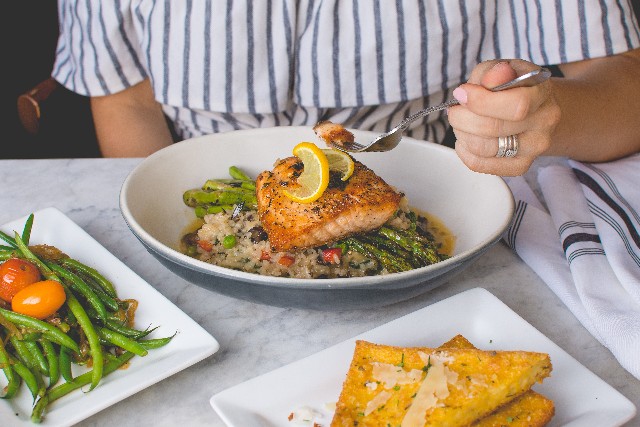 The kitchen is never truly closed at The Pub and The People. Even when the chef technically is off-duty (after 10 p.m. on weekdays and midnight on weekends), the eatery still serves a selection of late-night kolaches that are as creative as the dishes on the main menu. These buns come stuffed with either sweet or salty ingredients, like jalapenos and smoked cheddar cheese, chipotle spinach and cotija, or cream cheese custard and toasted pecans.
Compared to the main dinner menu, though, the kolaches are just a small snapshot of what the chef can do during traditional kitchen hours. Start with the goat cheese macaroni or the tempura-battered buffalo cauliflower. Then enjoy the miso-glazed tofu over jasmine rice, the seared rockfish with squash and heirloom tomatoes, or the grilled hanger steak dressed in red chimichurri sauce. Then treat yourself to one final indulgence: a scoop of house-made vegan bourbon-vanilla or sweet corn ice cream.