Meet for Brunch at Melange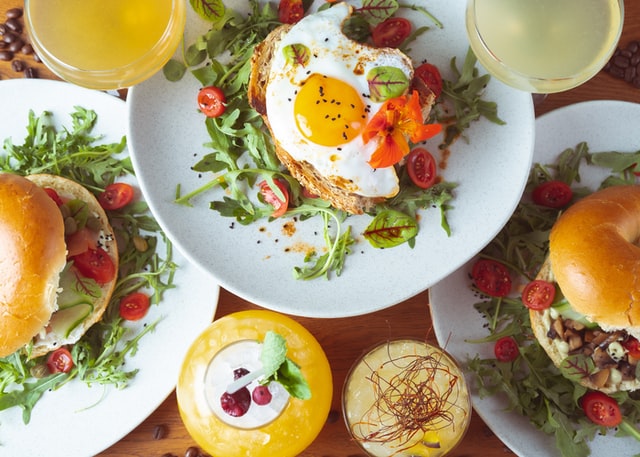 A burger for brunch? It makes perfect sense at Melange, a restaurant that's known for its over-the-top artisan burgers. The brunch menu's burger is no exception. The chef shapes high-quality beef into a thick patty and sears it to perfectly tender, then adds strips of crispy bacon, caramelized onions, cheddar cheese, and pickled green tomatoes to make it a perfect bite for breakfast.
The rest of the brunch menu features influences from around the world, just as the dinner and cocktail lists do. For instance, you can also try the Ethiopian firfir for breakfast, featuring the nation's signature spongy injera flatbread. The bread comes smothered with a garlic-based sauce and a medley of spices; you can add braised beef to make it a full meal. Craving something sweeter? Try the shahi bread pudding and add the Fatira trio, which features a mix of both savory and sweet cheeses. Then round out your morning meal with a craft cocktail to match, like the Ethiopian. It's a mix of gin, shahi, lemon juice, and a light sparkling wine served with a lemon twist. Melange also boasts its own take on the bloody mary, classic and creative mimosas, and more.